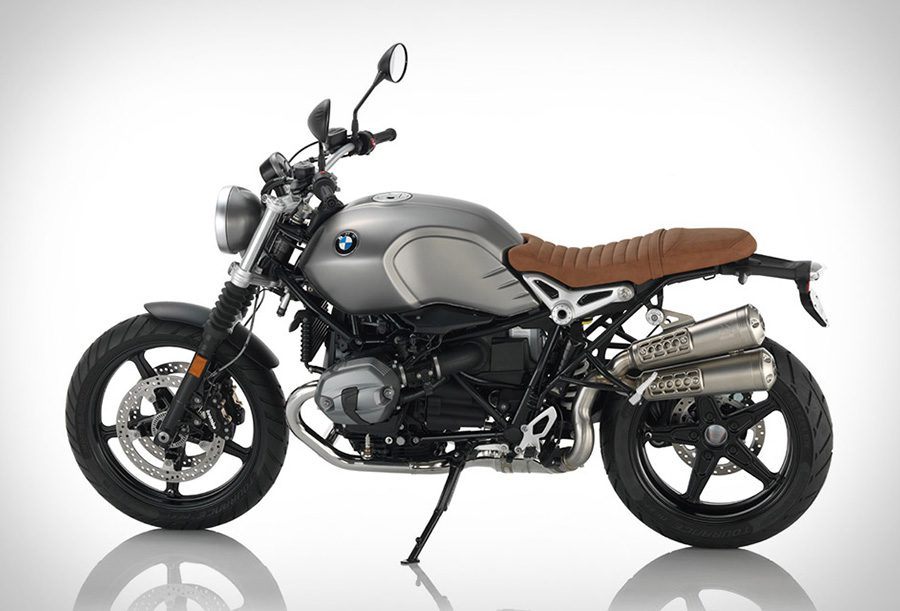 BMW R NINE T SCRAMBLER
NZ$210 per day – all inclusive, unlimited kilometres
Air/oil-cooled boxer engine with new cylinder heads for further increased torque in the mid-range as well as compliance with the EU-5 emissions.
80 kW (109 hp) 7,250 rpm and 86 ft-lbs (116 Nm) at 6000 rpm.
Cylinder head, cylinder head cover and throttle valve parts all in a new design.
ABS Pro with DBC (Dynamic Brake Control) for greater safety when braking in banking position.
New suspension strut with travel-dependent damping (WAD).
Hand wheel for adjusting the spring preload on the shock absorber as standard.
Riding modes Rain and Road as standard.
Classically designed circular instrument with new dial.
White LED indicators as standard.
LED headlights incl. daytime running light/parking light as standard.
USB charging socket as standard.
Engine guard.
Heated rips.
2 X 35l soft Panniers.
---
BMW R1300 GS
NZ$360 per day – all inclusive, unlimited kilometres
BMW R1300 GS Trophy
NZ$360 per day – all inclusive, unlimited kilometres
BMW R1250GS Adventure Exclusive
NZ$340 per day – all inclusive, unlimited kilometres
BMW R1250 GS ADVENTURE RALLYE
NZ$340 per day – all inclusive, unlimited kilometres