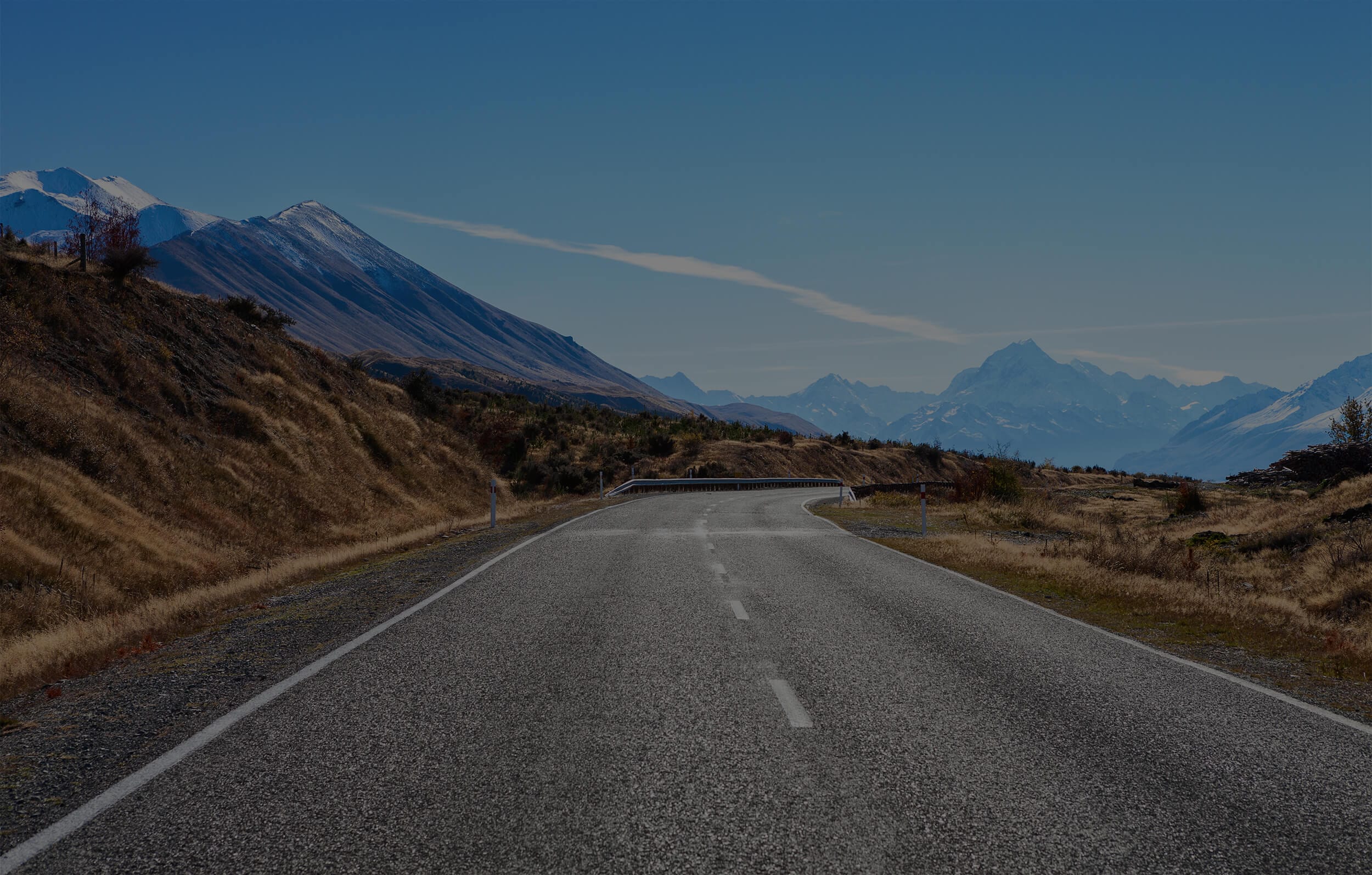 Road trippin
22/02/2021 | Sally Gould
I didn't realise I'd become addicted. Of course, I knew motorcyclists can be passionate – that hadn't taken long to find out – but addicted…that's almost a medical condition.
We have just come home from five days on the bikes. Marcus decided he would take the R1200GS Rallye with its shiny panniers and we loaded up my little G310R for the first time with both a tank and duffel bag. I was a little nervous that the extra weight would throw me off balance, but it was the opposite and I felt wedded to the road like a true hip hooner.
We headed north up State Highway One on a gorgeous Saturday, patting ourselves on the back for always attracting perfect road trip weather. Usually we turn right and head north at Bulls, but this time we headed to New Plymouth via Whanganui, Manaia (The Bread Capital of New Zealand, no less) and the Surf Highway. Ramshackle buildings dotted the roadside, telling tales of prosperity from years ago.
Sunday and the sun shone brighter. One of those hot Taranaki days where tar melted at the same speed as we did in our leather, so it was nice to pick up some speed and shade as we headed up through the Mt Messenger tunnel before stopping at the very picturesque Three Sisters for coffee. The afternoon took us to Awakino, where a ute with a Trump MAGA bumper sticker parked alongside. I don't think they were joking…
Slow, sticky road works on the way back sent missiles of tarry stones onto our bikes with unwelcome frequency and I fantasised about the icy beer welcoming us back at our Fitzroy Airbnb. As the hot day drew to a close, we sat in the shade and revisited the road map for the Forgotten Highway the following day. And then, assuming more sunshine, we checked the forecast. Torrential rain…
On a previous road trip I'd spent much more time on gravel than I wanted, and slid off and over a couple of times in the gusty wind. As a result, thoughts of the 12km of shingle on the Forgotten Highway made me feel nervous as we set off before 7am. Soft rain fell as we headed South to Stratford and continued as we turned onto State Highway 43. We rode curving corners up misty hills with views that stretched for miles, stopping at Whangamomona as is obligatory. Leaving the tiny township, we reached the shingle road and I found I didn't mind riding slowly as it gave me more time to look around and appreciate the grand green forests on either side. Marcus and his Rallye have never ridden so conservatively, so I like to think he has me to thank for having the time to truly embrace the ambience.
Rain put a dampener on our plans to ride the Whanganui River Road home, so we went via State Highway One instead. The Desert Road was cold, the stops for hot coffee were welcome and my bottom appreciated getting home and off the seat after neatly 1300km on it. As for the River Road, that will need to be another adventure another time, which is fine by me. My name is Sally and I'm a roadtripoholic. An addict…watch this space.